Trusted Roofing Repair Contractors for Homes & Businesses
Here at Express Roofing LLC, we consider ourselves not just your everyday roofers, but true problem-solvers. We enjoy helping our clients identify the reasons their roof is not performing as it should, then providing expert recommendations and service for all manner of roofing problems. Our roofing repair team services both residential and commercial clients, so if you suspect your roof needs professional repairs, get in touch with us for a free estimate!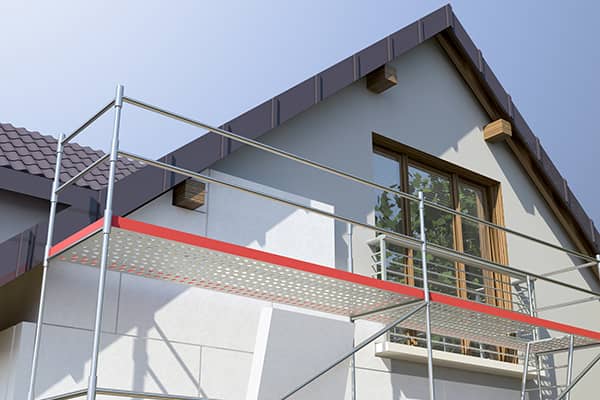 Signs You Need Repair Services
Particularly after a strong storm comes through, check for the following signs that your roof has sustained damage and needs repair:
Missing or broken shingles
Leaking roof/attic
Water stains on ceilings or walls
Stained or discolored shingles
Damaged/rotting eaves or overhangs
Exposed nails around flashing
Sagging roof deck
Decaying siding or sheathing
Peeling paint, inside or out
Mold or mildew growth
We Offer Factory-Trained Experts
Express Roofing LLC is proud to be a certified contractor with GAF and Mule Hide, two of the leading roofing manufacturers in the industry. This validation of our skills and dedication to excellence can give our customers peace of mind knowing our expertise is tried and true. Plus, we take ongoing training courses to maintain our certifications and to offer the latest best practices in roofing repair and installation service. There's no reason to hire an uncertified roofer when you can work with Express Roofing LLC. Get in touch today for a free estimate!
Contact Us for a Free Roof Inspection & Repair Estimate!
We would be happy to listen to your needs and schedule a free roof inspection for your home or business. We'll identify all damage and provide a free estimate for our recommended repair services. Call Express Roofing LLC today at (334) 382-0632 or submit the contact form to get started!