Roofing Installation Services With Warranty Coverage
Express Roofing LLC is a longtime Butler County roofing company. We serve both residential and commercial clients as a factory-authorized installer of the materials we work with. You can rest assured that when you hire our team to install your new roof, you will receive highly skilled workmanship backed by the best warranty programs in the industry.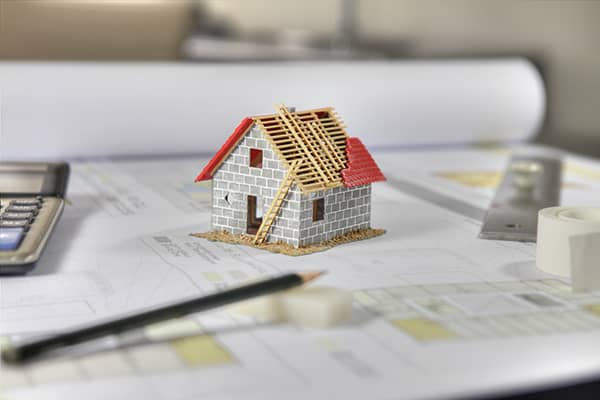 Residential Roof Installation
As a GAF Certified roofing contractor, we are able to offer our clients the GAF Lifetime Warranty on our new roofing installation jobs. This benefits our residential customers who choose to install a complete GAF Integrated Roofing System, one of the leading roofing systems on the market today. Not only does this product collection feature high-quality shingles, it encompasses every aspect of the roofing system, including accessories such as attic ventilation products and leak barriers, among others.
To qualify for the Lifetime Warranty, simply hire Express Roofing LLC to install any GAF Roofing Shingle plus three or more GAF accessories. When the installation is complete, we will provide you with the written warranty that includes a lifetime material warranty and a five-year labor warranty, covering your new roof for decades to come.
Commercial Roof Installation
Are you a local business owner? We have a factory-authorized roofing installation and warranty program for you as well! Express Roofing LLC is a Mule-Hide Warranty Eligible contractor, meaning we are authorized to provide you with any of Mule-Hide's TPO roofing products along with three different warranty options: the Standard System Warranty, the Premium System Warranty and the Membrane Warranty. Our company also works with commercial roofing products made by IB Roof Systems, which come with up to a 25-year, 100% non-prorated warranty.
Why Our Clients Choose Express Roofing LLC
Since 2001, our company has been crafting beautiful, durable roofs for homeowners and business owners throughout the Butler County area. Because we are a certified contractor with leading roofing manufacturers, we can guarantee that when you hire us, you are receiving factory-authorized workmanship and an industry-leading warranty, such as the GAF Lifetime Warranty or Mule-Hide Warranty, to protect your new residential or commercial roofing installation.
Contact Us for a Free Roofing Estimate!
Express Roofing LLC would love the opportunity to discuss your roofing installation needs and offer you a free estimate. Call us today at (334) 382-0632 or submit the contact form!